Size US 11 EU 44 Tactical combat DEMI boots of the Ukrainian Military Army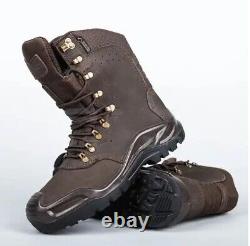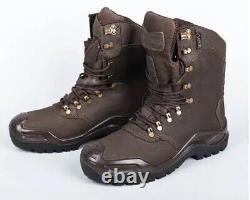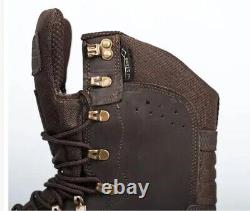 Tactical boots of the Ukrainian Military Army. This model was specially invented and produced ONLY for the special forces of the Army of Ukraine - for "National Guard of Ukraine". Shoes have a huge number of advantages over ordinary civilian footwear. Every detail has increased characteristics. Such shoes today are on the soldiers of the Ukrainian army, who take part in the military conflict on all territory of Ukraine.
Insole length 285 mm (0,935 ft / 11.22 in). (If you need a different size, write to me, I will try to get it). Boot material - hydrophobic leather. Hydrophobic leather - a natural leather with a natural face surface of special purpose with the raised waterproof properties.
Hydrophobic leather does not pass moisture (under dynamic conditions, at least 3-6 hours). Shoes made of hydrophobic (moisture-resistant) leather provide reliable protection, comfort and safety in any extreme conditions.
Shoe lining strong on the break. He fabric of increased strength, resistant to chemical compounds. Is very elastic, withstands high temperatures. It is made of high-quality rubber and polyurethane. Has high elasticity at low temperatures.
Also very high thermal insulation (burning grass, fuel, high engine temperatures). The outsole is resistant to oils and chemicals. Acquires the form of a foot. All metal parts are made of high-quality steel by stamping. Very strong, do not bend or deform. If You have any questions - Im happy to answer You! Many interesting goods in my lots!
PEACE TO YOU AND YOUR LOVED ONES!